Check out Stefanie's Instagram here: @stefanie_macherhammer
Stefanie Macherhammer. Natural athlete. EVIDENCE BASED COACH. TEAM MUSCLE INTELLIGENCE. muscle.intelligence@gmx.at. Mind Nutrition Ambassador. Boost your mind and body.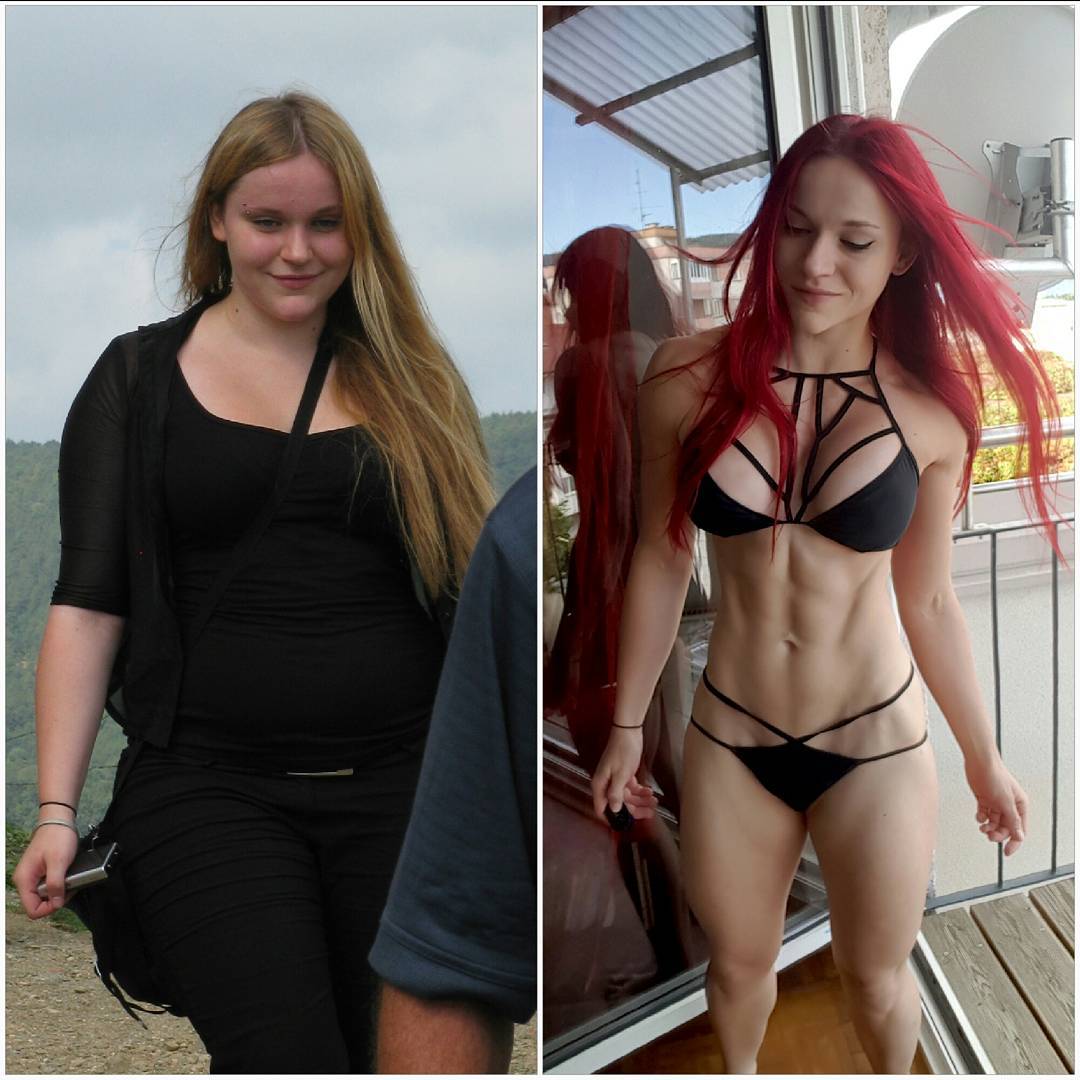 So much for good genetics! ? You are not what "happens" to you – you become what you make of yourself!
I was a chubby child, I started to starve myself around 12-13, trying one diet program after another, to spend hours on cardio, gymnastics and exercises with my own body weight. The yo-yo effect became a very good acquaintance to me and at 13, I had my first joint complaints (knee and hip). I started "looking away", avoiding reflective surfaces and hiding under my clothes. "Nothing helped!".
The strongest will does nothing, if you do not know where and how to start. Many, simply ruin their metabolism and your body only learns to work more efficiently and "screw down". You have to learn to find a way to balance, I go to a restaurant at least once a week (almost always Mongolian BBQ ?)! Then, for this "treat", I eat the rest of the week "on track".
I track my diet, my personal progress in the gym and my coach measures my body fat, once per week with professional Harpenden calipers. In this way, we always have everything in detail to learn from, to adapt training and diet accord to my personal progress.
I am so grateful to my coach Moritz Werner, who stands by me with all his knowledge and motivation, as well as lending his eyes for a more objective perspective about my physique.
It's HARD WORK, you have to make sacrifices – BUT IT IS POSSIBLE! ?? Together we want Team Muscle Intelligence to help others develop a "fitter" LIFESTYLE. If you are interested, email muscle.intelligence@gmx.at.